The interveiw you are about to read has been sent in April 2011 … our aim…em… was to start a dialouge between  Iranian visual art and graffiti culture and Rap /hiphop music community …. We have sent our questions to "Divar" guys but unfortunately  for some reasons unknown to us… we got answers after  20 Days or so….and were asked to stay unpublished until  when  is ok  for them to publish the interview … so as an Artist community we never wanted to disrespect other artists ideas .So Here is The questions we Send through Email and answers we got  in our inbox.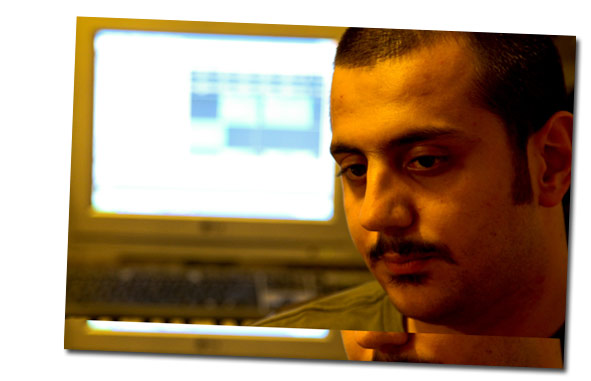 KolahStudio: presumably over 90% of the population of those working under the name of underground Artists , define underground Art as unlicensed and unsponsored one. Would you please tell our readers how you define it?
Atour: well, It is so different in Iran. therefore all types of unlicensed art are classified as underground art in terms of view point ,while ,in fact,underground Art in the truest sense is not seeking mainstream recognition by its very nature. From my point of view, the fundamental concept ofunderground Art is creator's independence the immediate result of which will be the creation of freelance individualistic art works. Most of the Iranian artists who are now classified as underground artists are desperately compelled to work independently and without an official license but indeed are so willing to gain mainstream recognition and work with an official license .
In my opinion unlicensed pop music can not be labeled as underground .Generally speaking suchlike stuff could  resemble underground art merely in terms of presentation but not in terms of viewpoint
KolahStudio: Can you tell us about your roles in the establishment of this hip pop community known as "Divar"?
We would like to know more
Atour:  The members of "Divar" have never been concerned about who would take what particular responsibility but instead been more keen on groupwork and exchange of views.However , It's obvious that I as one of the founders of this community have always had more responsibilities  tohandle . Now I have "Mezrab" by my side and we are making plans for the future. Since the day we started, there have been a large number of artistsaccompanying us and we are going to work with  more others in future as well.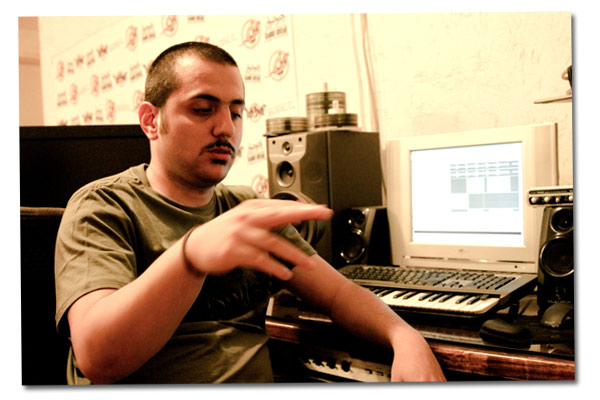 KolahStudio: Don't you think Iranian Hip-pop Culture  elements are estranged ?
Atour : That's absolutely true. I also think Iranian hip-pop elements have grown much apart . Although I believe we don't have a large community yet , we-Hip-pop folks- are barely in touch.One of the main reasons could be the considerable rise in the number of Hip-pop fans in Iran recently which has driven a wedge between Hip-pop and other music types and that it could be a big threat to the Hip-pop body as a whole.One other reason, I assume, could be that some of folks working as hip-pop artists either  don't count themselves as Hip-pop elements or are unaware of the existence of other hip-pop elements and it is unfortunately something that can be  easily seen in Iran's Hip-pop scene and even more noticeable in the works of hip-pop giants.
This can also be seen among Graffiti artists and Break-dancers but in a different way and dimension. In other words some of the graffiti artists in particular don't consider themselves as hip-pop elements rather prefer to introduce themselves as Punk elements,etc. It's the same among Iran's break-dancers .However , breakdance substantially distanced the other art elements in Iran because it has become legalized and turned over to one of athletics-which in my opinion had a drastically negative effect on Iran' breakdance. some other art elements, one of the important of all, DJing has never formed in Iran due to lack of facility and no existing competitive grounds
KolahStudio: What is your opinion about present Hip-pop and rap scene in the world?Where do you think this culture should be sought?
Atour:  I can say at the moment Hip-pop is not merely concentrated in America and you can find a trance of it in other countries which I believe have had a greater impact on the growth of Hip-pop This is the undeniable result of communication age we 're now living which provides all artists with equal opportunities .
In my opinion Eastern Asian countries,England and France are good examples of an International Hip-pop scene and Nowadays have contributed a lot to hip-pop around the world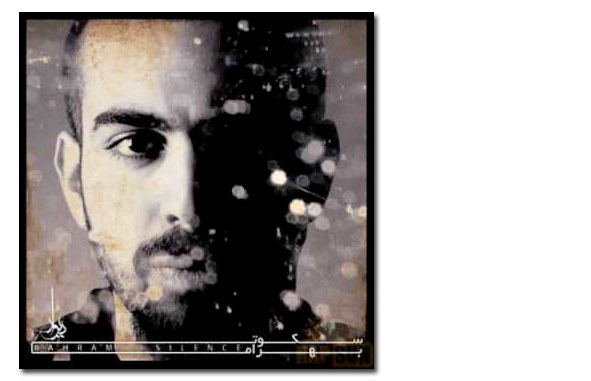 KolahStudio: Do you have any information about Hip-pop in the Middle East? Or You are more interested in Hip-pop in European and American countries?
I mean Is there a sense of competition in the region(like the one among Iranian fellows in Iran)?
Atour: well I do. I follow their works to some extent But due to language differences and little or no contact between Iran and Arab World ,There is no rivalry and competition. I don't know anything about Graffiti in Arab World but I think due to written language similarities ,it has something in common with Graffiti in Iran so there are more chances of cooperation and collaboration available.However, I am in close contact with Turkish Hip-pop artists(rappers) and I think Turkish hip-pop is quite similar to hip-pop in Iran though more progressive. It can be a good model for us in term of performance and form.
KolahStudio: What is your view on Painting? Do like the way in which Graffiti is making progress in Iran? Is painting on walls of any concern to you?
Atour:  I personally follow Graffiti in Iran and am indeed interested in Graffiti. I think Graffiti is in its early stages in Iran now and has lots of potentials to grow.
From an onlooker's point of view , I can say Graffiti hasn't been that innovative and groundbreaking in recent years and most of the artists are repeating themselves and as far as I know nowadays artists are far more obsessed with displaying their works in galleries and earning money rather than working in the streets which I think could be the plague of Graffiti in Iran.
Another thing is the artist's age and His visual understanding and knowledge. In my opinion in the last couple of years the works lacked visual elements whereas nowadays more visual richness  is observed in a number of more distinguished works which has led to substantial progress in Iran's Graffiti. We shouldn't forget that Graffiti at the fist place is a visaul art therefore the artists should have fairly good visual and aesthetic knowledge so as to introduce  aesthetic Iranian  motives and patterns to graffiti in the further stages.
In my opinion Graffiti shouldn't incline to academic and official setting and tries to find its own path. this is Hip-pop's nature .There is a lesson for us all to learn in Breakdance being formalized and that is to pave the  way on our own no matter how slow the process would be .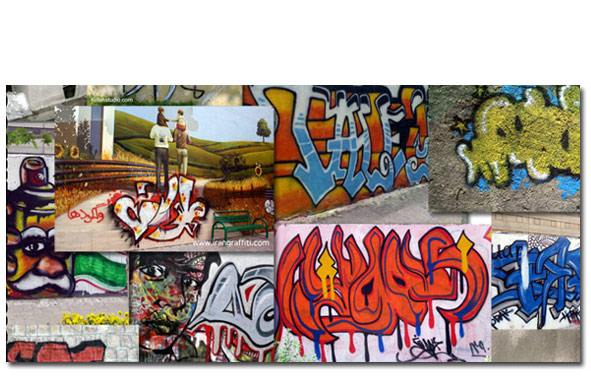 Kolahstudio:you said Iranian graffiti works have been drawn to Gallery space . you mentioned a good point. well ,this has different reasons .However,I also regret to say even those whose works haven't reached the necessary presentation standards are after gallery shows and working on canvas and they consider this a sort of value . Anyway, time will shed light on everything . It is a difficult path to go through so as to distinguish right from wrong .Don't you think there is also a distinction? Or you think it is all the same in the body of Graffiti? you think there has never been any positive initiative  or a good sample in Graffiti?
Atour:  I am not entirely against gallery shows but as you said ,I think, some of the works are not strong and mature enough to go into galleries .
Even those being more in the public eye shouldn't set gallery shows as there ultimate goal and should put the pieces up in urban spaces.
I think the role of those being the source of inspiration for others  is far more highlighted and a lot more important ,as I said before I believe hip-pop community right now is developing and still in its early stages so we cannot set the artists much apart I mean to say who is good or bad. in other words every big or small work has a direct influence on the  other ones. I think the general trend and the present moves in Iran's graffiti are about to form and It is pretty positive and under way But i think there is still a lot to do . By talking of a few problems I wasn't  trying to undermine Graffiti process or to say it is busted but I think there is a long way to go.
KolahStudio: How do predict the new decade in our country ( the country and The culture which are inevitably catching up with the new generation)?
Atour: It's so hard to make any predictions at all . the first and the most important reason is our unstable social conditions and second is the artists aging and the third one is the large wave of artists moving overseas(which certainly has had and will have a great impact on the whole situation)But I think the 90s has so far been fairly good for Hip-pop in Iran and It could be the booming decade for this culture . We should wait and see  .
Kolahstudio: What is your plan for the future? Will "Divar" stand up ? What should we be waiting for?
Atour: Certainly It will be up as it has been in the recent years and we will announce our next plans very soon
Kolahstudio: Thank you so much for cooperation  hope to hear some good news from you guys soon.