Odeith, from Lisbon, was born in 1976.  in 1996 with the tag "Eith" enters into the world of graffiti.. In 1998 he began to devote himself to large murals areas of the lady, Lisbon, Carcavelos … He is known for his anamorphic /3d graffiti styles and paintings. here we are going to ask some questions and get some closer insight into his works and ideas.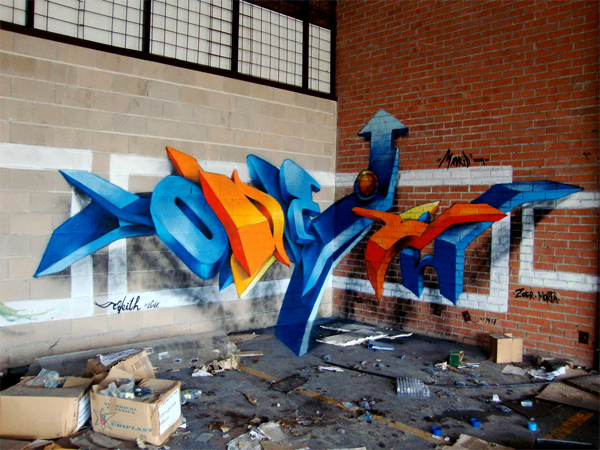 KS: Hello,Would you please let us know some things from the first days you started graffiti? how you get introduced? how you got inspired and how you got interested in doing more?
Odeith: well the first days were painting in train lines and dedicated to bombing till the day i saw big hall of fame murals.that let me intrested to paint big murals some of them with a message.
KS: would you please let us know about graffiti scene in your country or city  in the 90s?
Odeith:in the 90´s was very poor in my country just a few ppl painting. the only magazines was just 3 pages from the hip hop connections issue. and theres no internet.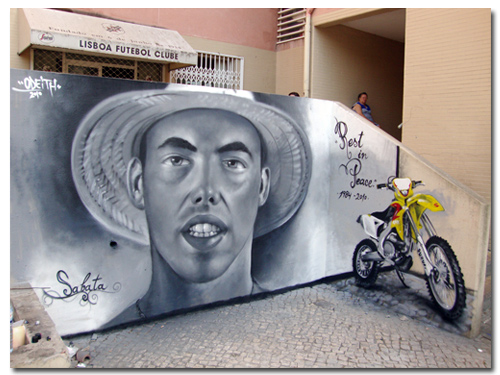 KS: Do you think the street art scene in your country and the world is now different from  back then in the 90s?
Odeith:Now everything its diferent a lot of ppl painting many different styles and in train lines almost theres no place for painting.
and if you want to GET UP you really need to provoce graffiti society!!!
KS: how did you start anamorphic Arts? were you successful at the first try or you put much more energy into having it tuned?
Odeith: as i said if i want to put your name on top you need to work no matter what ppl say, you need to believe your self.
after years thinking what i could do different i start with that crazy anamorphic ideas and well it worked.
KS: what do you think about bombing and illegal graffiti? do you think it is good to be legal or illegal?
Odeith:i think everyone need both…cause you always have the feeling to leave your name in somewhere..
…graffiti its an animal thing we act by instinct!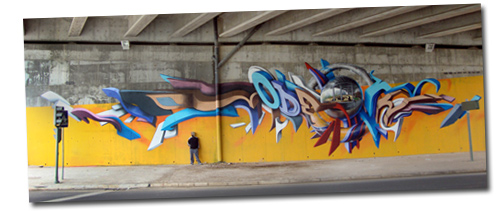 KS: Do you make a living out of Your Art? if yes ,did you know you were going to make money out  of graffiti when you started your graffiti career ?
Odeith: yes i live from my art. no if you told me 15 years back in the days that one i was giving an interview to iran…
i will call you crazy..ahahah


KS:  Another question… do you know something about Iran? any image you may have in mind? any thing you may have in mind?
Odeith: i think theres a guy "babak one" he got graffiti shop i germany i guess.. sometimes he came to portugal he is an oldschool writer.
KS; who are other artists who inspired you or you may admire their works?
Odeith: me my self and I!
Odeith Website[+]