Here we made a chance to show some unseen works on canvas or digital designs of Pioneer Middle eastern Graffiti Writer and Street Artist A1one.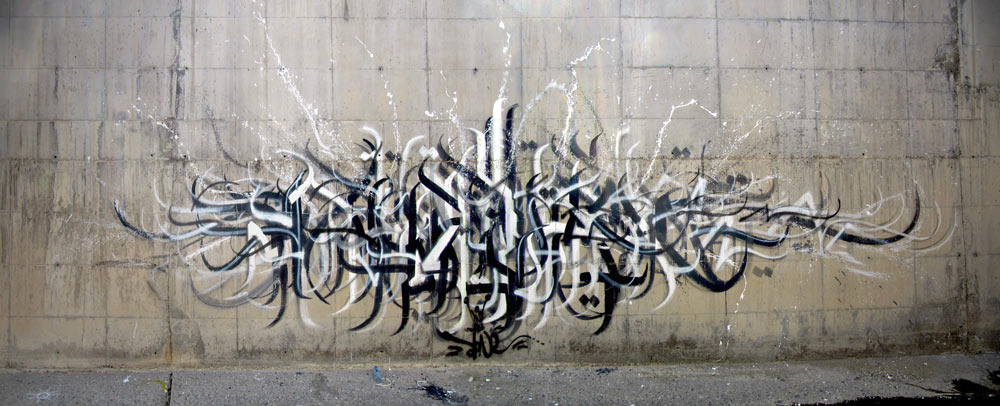 Iranian Graffiti in Tehran by A1one using Arabic Letters
"I am Iranian and Iranians Are not Arabs.We are "Persian" .Different history and an ancient Civilization .Many centuries ago Arabs(Islam)took over The country and Islamic period in Iran began….So the Letter and Alphabet we use now is originally Arabic. but our language is different and we have 32 words while arabs have 29 letters.I think searching the web you can find some useful articles around this topic.
Also you can find a lot of Persian Typography of the modern Days in this page: http://pingmag.jp/2006/12/11/iranian-typography-now
And then i invite you to take alook from What i was trying to make since 2005 . i feel proud that i could make some good things happen.i tried to Understand the Aesthetic of The Urban Tag style which is a known Visual culture in most countries in the world now. in the other hand i fell in love with the letter style and persian calligraphy many years it seemd impossible ,then alittle possible and then i saw myself in a good place to point my start."  A1one