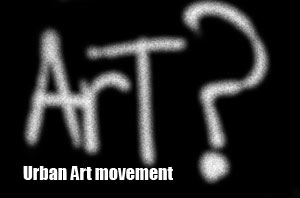 2004
March 2004 : Starting to publish Internet Page at this URL(See The very Old Archive of The very very first experiences of illegal urban art in Tehran)

اول موقع الغرافیتی فی الکل شرق الاوسط-Documentation of The Graffiti scene in Tehran / IRAN from the first Day.
-Starting the research On world graffiti and finding Loads of graffiti Sites
Like ArtCrimes.com and BombingScinece.com etc.
-Publishing the first Persian language Articles about graffiti and streetArt and introducing graffiti/spray culture to Iranian Public and youth.
-Stickering / stenciling experiences
>>>check A1one( Tehran based pioneer StreetArtist who brought the movement into iranian streets)
Writters A1one

2005
February 2005 : Starting to publish Internet blog (see the fat blog now) when we noticed some new friends are coming to walls.
-starting of graffiti Style in arabic letters.-Creating the first life size stencil etc.
- Publishing Translations of Graffiti Related Articles in The net for persian readers and StreetArt lovers.
-Creating the first life size stencil
-trying to stop kids painting over my walls.
Writters: Magoi,A1one,KT,Elle
2006
- interviewing World graffiti Artists to get some deep insight on what is going on in the world and let the Persian art lovers know about it

- working on multylayer stenciling and technics
- Working on
2007
- Trying to make awareness to kids and newcomers not to follow MTV culture and Oldschool english letter and Satelite Graffiti.

- Bombing the Culturasl sidewalk Event ( World stickers combo in tehran )

-Spray 2007 ( The first Street Artists Show in IRAN and middleeast)
Urban Art Exhibition in IRAN (1)
- Aerosol Garden Project started ( by R-Ash)
-Typograffiti Project by Kozet

Now They are too much of buds growing from the roots. In Tabriz some new fridns apeared.
20082008

- Developing the Archive
- Redesigning irangraffiti.blogspot.com

-A1one's Solo Exhibition ( urban art-graffiti in the Gallery)
http://www.kolahstudio.com/sittn

- A1one's Participation in Melbourne International Stencil festival 08 - August 2008 / Melbourne

- Second International Sticker combo in Tehran
http://www.kolahstudio.com/ksc

New friends in mashhad and Shiraz,Arak and Ardabil...



20082009

- Working on Developing Arabic Graffiti Style
- participation in some Group shows in Italy ,Switzerland,USA,Germany,Netherlands and ...




New friends in Tehran and other cities... Graffiti is in boom in all middleeast ,especially in IRAN....

Taking part in Arabesque book by Die gestalten Verlag