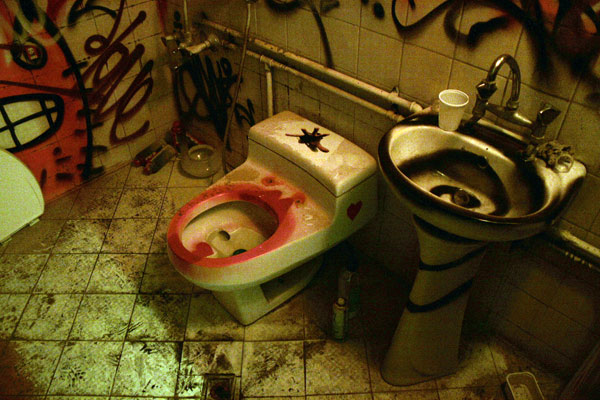 The Show's Bathroom
The bathroom showcasing the Cult's aestethics and aspects of Life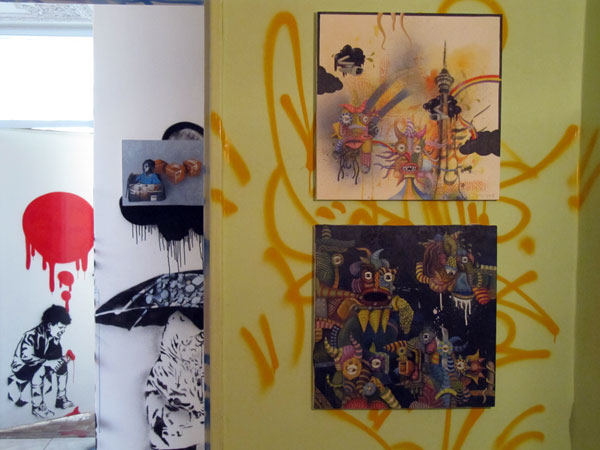 A View in A1one's Space
Stencil on Walls and Paintings on walls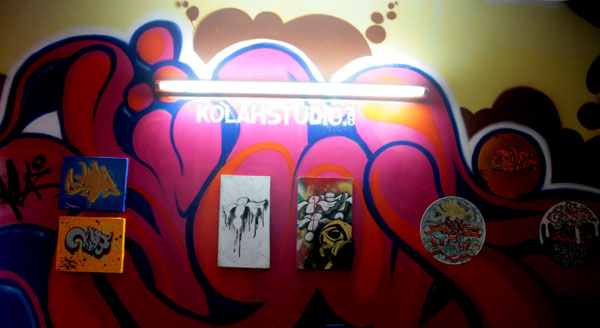 AWall in Khamoosh's Space
Persian Graffiti on wall and Canvas.vinyl records etc.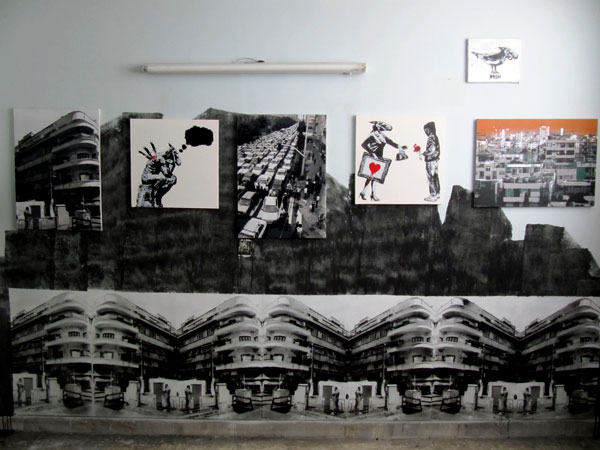 A Wall In R4sh's Space
Stencils on walls and canvases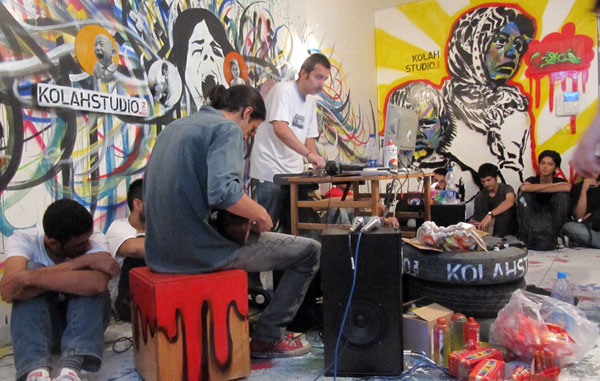 Divar is in the House
Atour one of the Best producers in Persian hiohop scene is Performing at the show with Shahab Fooladchi Playing SehTaar.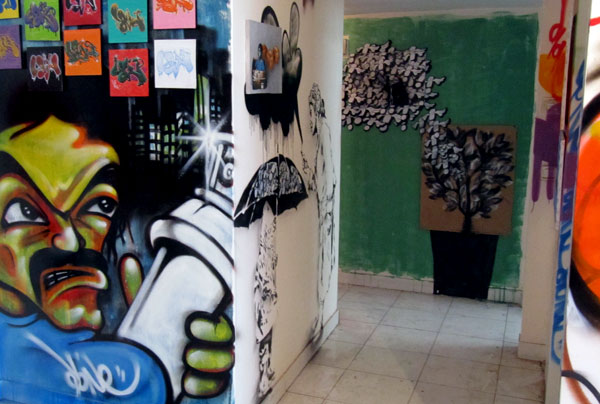 The Space Between
some collaboration between Artists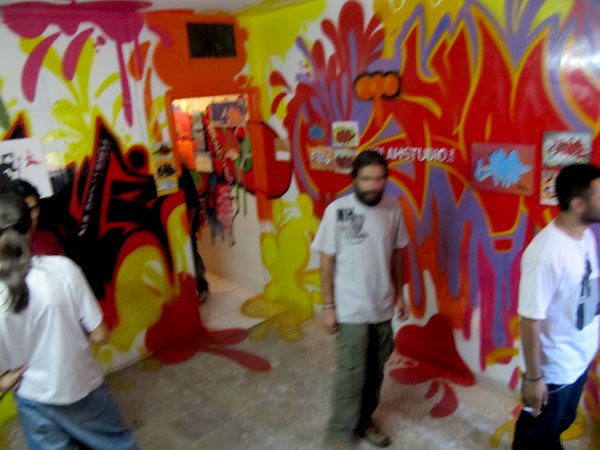 Khamoosh
A view of Khamoosh's Space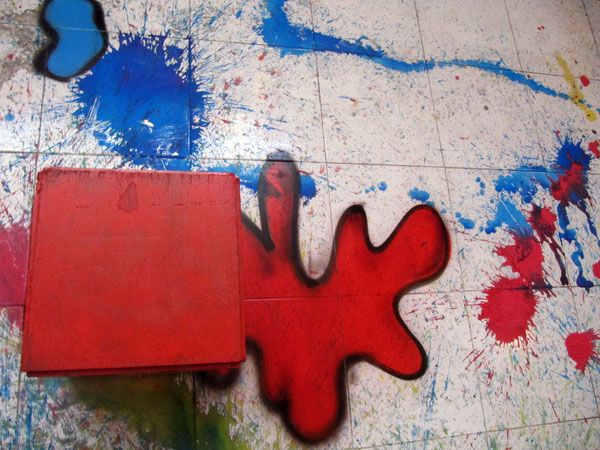 The Chair
The top view of the SehTaar player's chair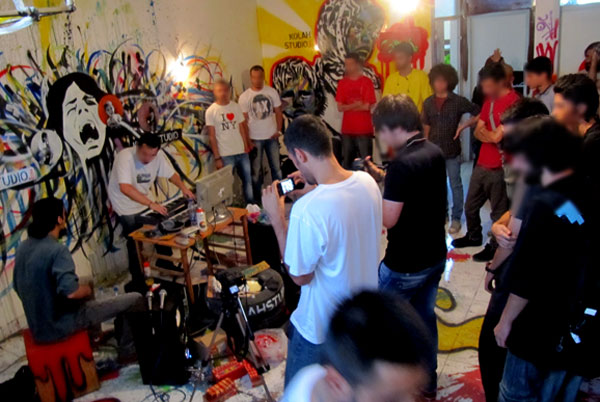 The Cult
They are not just Views but all are apart of the Event. having some art gathering.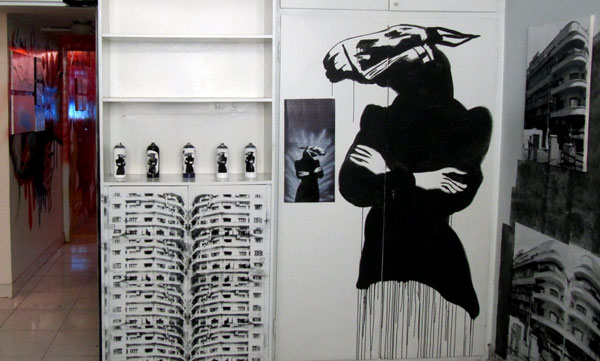 A view from R4sh's Space
Some cans and Some art on walls and surfaces