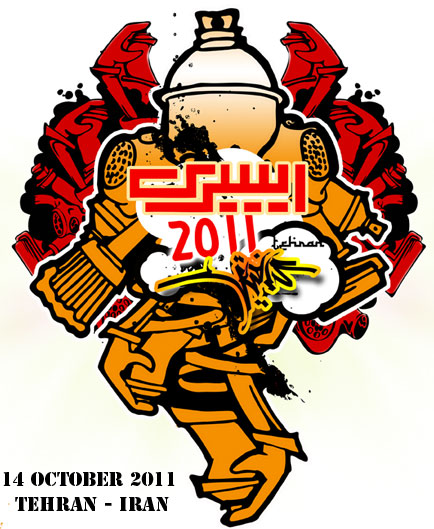 Spray 2011

Presented by KolahStudio
Hosted by Adrenaline Extreme Sports
Supported by Dupli Color
Time : 11 Am to 3 Pm ,14 October 2011
Place : Adrenaline Lake,Azadegan Park,Azadegan Exp.way,Tehran
The Aim is to set a good Example of Street art/Graffiti-related Event .The first two Events ,with regard to the development of The Graffiti and spray art in IRAN, were held inside the Gallery space... now in 2011 we Are going to hold an outdoor event on a 70-meter wall.
the selection of artists have been through an Open Call for art for all artists from all cities in IRAN. Artists have submitted their works to enter the event .

Main Participants :

Dej Crew. Edrak .
ELF Crew. Ghalamdar . Khamoosh . Manfi . Mzee . Nirvan . Omq . Riders . PST . R4SH . Taha . Tajassom